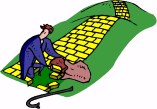 Everything is possible, but it's unlikely that we can bring our training site to you!

However, if you have a suitable venue, then perhaps YES, we could come to you.

However, for best results, we by far prefer that you come to us at our purpose built facility located just below the majestic Akatarawa Forest. Whilst our training site may be modest at about 15 acres, we also offer access into the 40,000 acre Forest that is our neighbour.

Ask for details about exploring the brilliant Akatarawa Forest with either our intensive training or guided excursions.